Tokyo Footage & Promotion Video Collection
About the Video Collection
The Tokyo Metropolitan Government makes promotional video content and tourist-location footage available for use to help showcase Tokyo at home and abroad.
The content is available to
(1) corporations/organizations (domestic or international) whose activities focus primarily on media and/or travel business; and
(2) government agencies
for the purposes of covering Tokyo in domestic/international press or contributing to Tokyo publicity, industrial development, etc.
* Note that the content is not available for use by private individuals.
Use of Video Material
If you wish to use the video material, please apply in the following form* at least 5 business days prior to the desired date the video material is received.
Following approval, the Tokyo Brand Logo Office will contact you via email.
*: We recommend browsing from a PC. (Supported browsers: Google Chrome, Firefox, Safari, Microsoft Edge)
Use of Tokyo Tokyo Promotion Video
If you want to introduce the video on your website or SNS, please attach or embed the YouTube link to each video. The application is not required for referrals via YouTube links.
Use of Tokyo Footage
When using the footages, it is necessary to display a credit (Tokyo Tokyo) in the video to indicate that it is a video material of Tokyo Metropolitan Government, or a work created using the footages.
Users are requested to send one copy or original of the work / program made using the video materials in the Tokyo Brand Logo Office, mainly for the purpose of confirming the copyright notice. (If published on the Internet, etc., the URL of the page is acceptable.)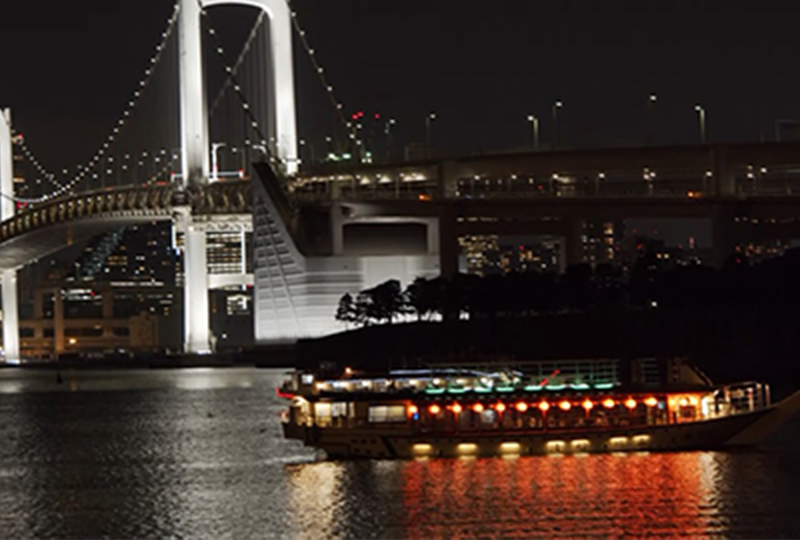 Odaiba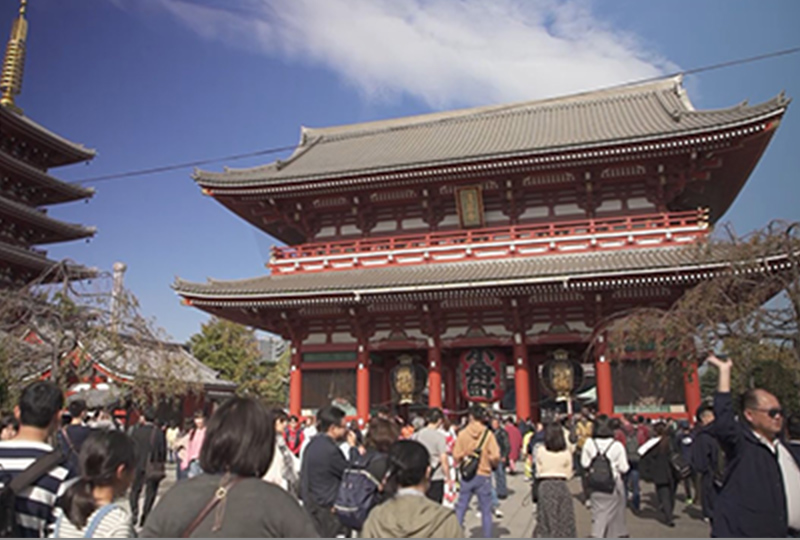 Sensoji Temple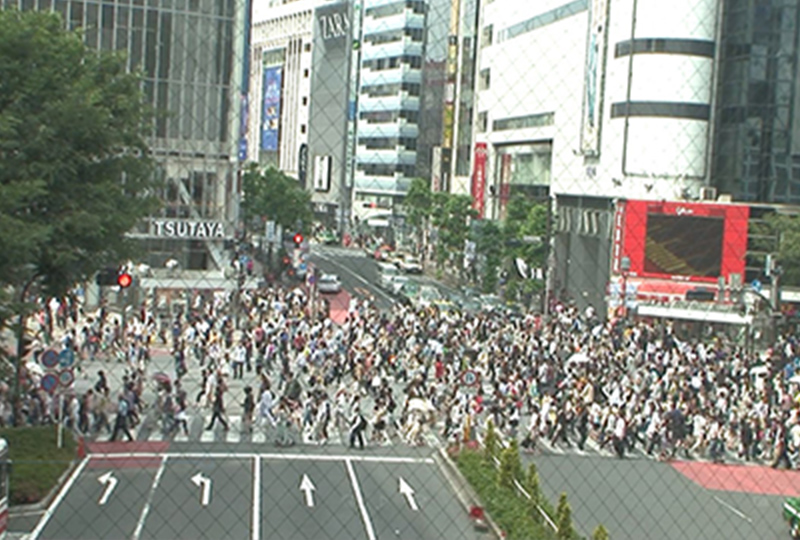 Shibuya Scramble Crossing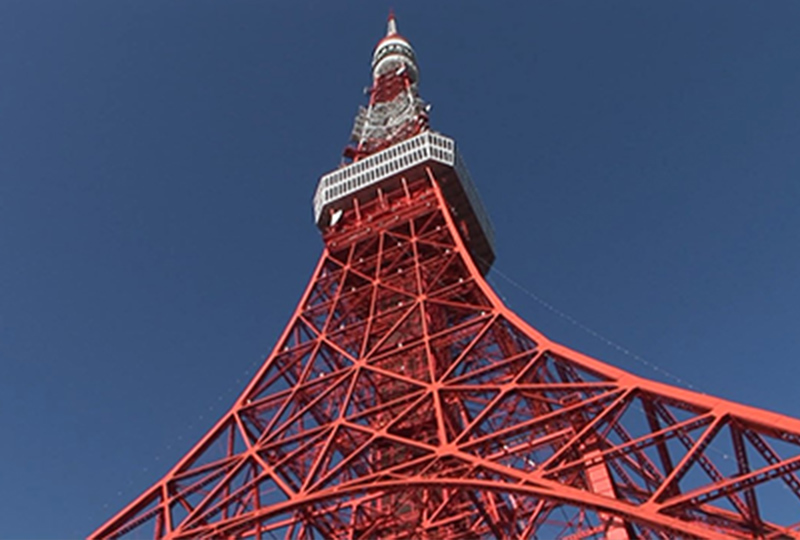 Tokyo Tower
Video Material
Tokyo Tokyo Promotion Video
A PR video that conveys the concept of the Tokyo Brand and the attraction of Tokyo as a travel destination.
*Editing is strictly prohibited.
Video material for introduction of sightseeing spots in Tokyo.。
* Credit (Tokyo Tokyo) is required for use.
* Lending is only available to media and travel agencies for the purpose of sightseeing PR in Tokyo.
Application
Please describe (i)Purpose of Use, (ii)Period of Usage, and (iii)Location of Use/ Usage Scenarios.
Please enter by the following examples.
Please attach up to five files, if you have any document which explain the situation of usage.
If the usage scenarios differ depending on the videos, please describe (i) to (iii) for every video.
Examples
(i)Purpose of Use : To introduce Tokyo sightseeing information at the "Name of the Event".
(ii)Terms of Usage: 2020/6/5 ~ 2021/3/31
(iii)Location of Use/Usage Scenarios: Our booth in the "Name of Event".
(i)Purpose of Use : Used in produced sightseeing PR videos of Tokyo
(ii)Terms of Usage: 2020/6/5 〜 2021/3/31
(iii)Location of Use/Usage Scenarios:
- Broadcast in store
- Distribute produced videos on our own website and SNS
Select a file by dragging and dropping or clicking the button.
Acceptable file types are PDF, Word, and PowerPoint.
Tokyo Convention & Visitors Bureau (hereafter referred to as "TCVB") authorizes the use of the footage supplied on the "Tokyo Footage & Promotion Video Collection" (http://tokyotokyo-video.jp/index_en.html, hereafter referred to as "the collection"), on the condition that the user complies with the Terms of Use.
1. License

1) License

TCVB authorizes the use of the footage to applicants who apply in accordance with the application method and who fulfill all the conditions below.

a) Applicants

Applicant must be a domestic or foreign corporation / organization or government office mainly for media and travel agencies.
*In principle, use by individuals is not allowed.
*In case of introducing the promotion video on online media or SNS, we ask you to attach or embed the URL of the video on the Tokyo Tokyo official YouTube channel and the application is not required.

b) The purpose of the use

The purpose of the use is to contribute to the press and the promotion of the PR and industry in Tokyo, either domestically or internationally.

c) Others

Applicants are appropriate or suitable in regard to the usage of the footage.

2) Usage Fees

Usage of videos is free of charge. Please use it based on Terms of Use.

2. Terms of Use

The licensed user's obligations are as follows:

1) Use of Tokyo Tokyo Promotion Video

a) All users are not allowed to edit or modify any PR video and concept videos.
b) The user must not duplicate or distribute the provided video (sales, rental, free distribution, free lending, internet download) to a third party, regardless of whether it is for commercial or non-profit purposes.
c) The user must not authorize a third party to use the video. The user must not transfer, lease or lend the video to a third party.
d) The user must not use the video in a way that offends public order and morals.
e) The user must not use the video in a way that offends the characteristics, dignity and honor of the video subjects (including all people, objects and scenery, etc.) or use it in such a way as to damage the subjects' credibility. Subjects must not be used in articles, videos, propaganda or advertising that contain illegal, false or defamatory contents.
f) Usage that damages the honor or reputation of the author (Tokyo Metropolitan Government or others), or the subjects in the video, including regions and facilities, is prohibited.
g) Using video for expressions or acts that are prohibited by law, or expressions or acts that infringe on the rights of a third party through defamation or privacy intrusion, etc., is prohibited. It is also prohibited to use the video alongside such materials.
h) Please contact the following inquiries (Tokyo Brand Logo Office) in the event that a decision cannot be made on whether or not the intended usage falls under the prohibitions listed above.

2) Use of Tokyo Footage

a) The user may edit and process the footage, or add other materials (own images, photographs and audio, etc.) to create one's own work (hereafter referred to as "own work"). The user may copy, distribute, release (*1) and allow others to use own work.
(*1) This includes public screenings and internet releases (homepage, blog or external video site, etc.).
b) The user must not duplicate or distribute the provided footage (sales, rental, free distribution, free lending, internet download) to a third party, regardless of whether it is for commercial or non-profit purposes. Also, Sales of video content (DVDs for sale, videos that carry royalty fees, etc.) that is comprised of a large part of the provided video is prohibited.
c) The user must not authorize a third party to use the video. The user must not transfer, lease or lend the video to a third party.
d) The user must not combine and use the footage with works (movies, TV/radio programs, videos, music, books, arts, photographs, and other works) of another person which he or she is not granted permission to use.
e) The user must not use the video in a way that offends public order and morals.
f) The user must not use the footage in a way that offends the characteristics, dignity and honor of the video subjects (including all people, objects and scenery, etc.) or use it in such a way as to damage the subjects' credibility. Subjects must not be used in articles, videos, propaganda or advertising that contain illegal, false or defamatory contents.
g) Usage that damages the honor or reputation of the author (Tokyo Metropolitan Government or others), or the subjects in the video, including regions and facilities, is prohibited.
h) Using footage for expressions or acts that are prohibited by law, or expressions or acts that infringe on the rights of a third party through defamation or privacy intrusion, etc., is prohibited. It is also prohibited to use the footage alongside such materials.
i) Please contact the following inquiries (Tokyo Brand Logo Office) in the event that a decision cannot be made on whether or not the intended usage falls under the prohibitions listed above.
j) The user must display a credit (Tokyo Tokyo) to indicate that it is a video material, or a work made using the video material owned by TCVB.
The place to display the credit is arbitrary. Display credits while using video.
k) The user shall provide one copy or original of the work / program made using the video material, mainly to confirm the copyright notice. If published on the Internet etc., please inform the URL of the relevant page to the Tokyo Brand Logo Office.
l) If you allow others to use your work, you must display these terms and conditions with them and allow others to comply. In addition, you can not put conditions that violate these terms of use.

3. Others

1) Cancellation of License for Violation

If a user violates the terms of use, the license for that user is automatically revoked. Subsequent use of the video is treated as unauthorized use. If a work that violates these Terms of Use is published on the Internet or elsewhere, TCVB may request the user or a public site to delete or take other necessary measures.

2) Changes to the Terms of Use

TCVB may make changes to the Terms of Use as necessary. In such a case, an announcement will be made on this page.

3) Disclaimer

In case the footage contains images of people or specific products, their portrait rights or trademark rights are not guaranteed in the footage. Even if the user follows the Terms of Use when using the footage, the user is responsible for handling any disputes that may arise, such as complaints from third parties. TCVB does not have any responsibility whatsoever for the usage of footage.

4) Governing Law and Jurisdiction

These Terms of Use are governed by and interpreted in accordance with the Constitution of Japan.
The Tokyo District Court shall have exclusive jurisdiction to settle any disputes which may arise out of these Terms.

5) Authentic Copy

The Japanese language version of these Terms is the authentic copy and shall be controlling in any dispute hereunder. Any translated version shall be intended for reference and shall not be legally binding and effective.

6) Contact Details (Work Submissions)

Tokyo Brand Logo Office
Inquiry Email: contact@tokyotokyo-video.jp
Phone: +81-3-6869-2227
Fax: +81-3-4589-4863
(Reception Hours: 10:00am to 17:00pm on weekdays)